AutoSet Bilevel Machine with Humidifier Rental
AutoSet Bilevel Machine with Humidifier Rental



Pictures May Show Upgrades
(Model:
Rent-BiPAP)
Weekly: $200.00
Monthly: $350.00
What's Included

6 ft tube
Rent-to-Buy Option (Only first month's payment applies towards purchase)


In Stock! Call Now: 818-981-9906
We always carry this item in stock for our customers to rent.
The rental equipment must be returned on the due date to one of our locations or picked up by one of our delivery drivers (fees apply). If you are unable to return the equipment on the due date your rental will be automatically extended by daily, weekly, or monthly depending on the lowest cost to the customer.
All our rental equipment can be picked up from one of our locations below.
We can deliver rental equipment to our service area customers (fees apply).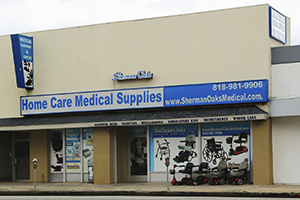 Hours:
Mon-Fri: 9AM-6PM
Sat: 10AM-3PM
Sherman Oaks Showroom
Phone: 818-981-9906
Fax: 818-981-6698
info@shermanoaksmedical.com
Hours:
Mon-Fri: 9AM-5:30PM
Sat: 10AM-3PM
Repair Center & Warehouse
Phone: 818-896-9996
Fax: 818-896-4851
repairs@shermanoaksmedical.com
| Weight | Dimensions | Sound level | RX Required |
| --- | --- | --- | --- |
| 2.75 lbs. | 4.57" x 10.04" x 5.91" | 26.6 dB | Yes |
AutoSet Bilevel Machine with Humidifier
*Mask NOT included
Rent a BiPAP machine with heated humidifier if you are in Southern California. All our rental equipment is either brand new or in a good condition, thoroughly cleaned and sanitized after every rental. The BiPAP tube is included with the rental; however, the mast has to be purchased separately. *We offer a discounted price of $150 for our full face masks and $100 for nasal masks. Please call for mask model & size availability.
Our service area covers most of Southern California including Los Angeles and surrounding cities.
To see a full list of cities covered in our service area please click here.