Invacare microAir MA55 Alternating Pressure Mattress Rental
Invacare microAir MA55 Alternating Pressure Mattress Rental





Pictures May Show Upgrades
Invacare
(Model:
Rent-MA55)
What's Included

Invacare MA55 Alternating Pressure Mattress
Invacare Compressor/Pump
Rent-to-Buy Option (Only first month's payment applies towards purchase)
Unique on-demand low air loss system improves circulation and cools body temperature. Ideal for users with Stage III or IV Pressure Ulcers
In Stock! Call Now: 818-981-9906
We always carry this item in stock for our customers to rent.
The rental equipment must be returned on the due date to one of our locations or picked up by one of our delivery drivers (fees apply). If you are unable to return the equipment on the due date your rental will be automatically extended by daily, weekly, or monthly depending on the lowest cost to the customer.
All our rental equipment can be picked up from one of our locations below.
We can deliver rental equipment to our service area customers (fees apply).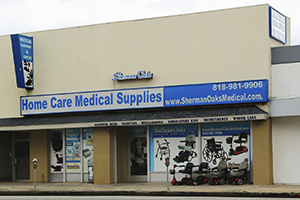 Hours:
Mon-Fri: 9AM-6PM
Sat: 10AM-3PM
Sherman Oaks Showroom
Phone: 818-981-9906
Fax: 818-981-6698
info@shermanoaksmedical.com
Hours:
Mon-Fri: 9AM-5:30PM
Sat: 10AM-3PM
Repair Center & Warehouse
Phone: 818-896-9996
Fax: 818-896-4851
repairs@shermanoaksmedical.com
| Disassembles | Weight Capacity | Sleep Surface |
| --- | --- | --- |
| N/A | 350 lbs | 80" x 36" |
Ideal for users with Stage II or III Pressure Ulcers
Unique on-demand low air loss system improves circulation and cools body temperature.
The Invacare® microAIR® MA55 Therapeutic Support Surface model is an alternating pressure mattress replacement system which helps reduce interface pressure to aid in the prevention and treatment of Stage I to IV pressure ulcers.
In addition to all of the features, the Invacare® microAIR® MA55 Therapeutic Support Surface model improves air circulation and cools the body temperature with a unique system of low air loss released into the mattres.
Features
State of the art compressor - With solenoid valve system allows for easy set up and effective therapy cycles
Four therapy times - Can be adjusted for patient comfort to provide pressure relief
Constant pressure monitoring - Constantly monitors the air pressure in the mattress to maintain the appropriate pressure to prevent capillary occlusion (generally below 32mm/Hg)
Manual Fowler - When activated manually, 25% more air is automatically pushed into the mattress to prevent patient from bottoming out when bed is articulated
Audio and visual alarms - Warns the patient and caregiver during power outage or low pressure
Lock out button - Prevents against tampering or accidental adjustments
Quick connect coupler - Allows for quick and easy set up
Power outage safety - Mattress remains inflated during power outage as long as air hose is connected to the compressor
Pressure adjustment - Pressure can be adjusted by 25%, 50% or 75% to provide comfort for frail patients
Brand New Mattress Cover
$180.00 PURCHASE ONLY
| | |
| --- | --- |
| Model # | MA55 |
| Color | Navy Blue |
| Dimensions | 80"L x 36"W x 8"H |
| Weight Capacity | 350 lb. |
| Compressor | 10 LPM |
| Alternating Time Cycle | Adjustable: 5, 10, 15, or 20 Minute Cycles |
| Alarms | Audio and Visual |
Our service area covers most of Southern California including Los Angeles and surrounding cities.
To see a full list of cities covered in our service area please click here.